News
Cathedral Concert March 23rd - Don't miss it!
Hatherleigh Band are playing Exeter Cathedral.
We are currently rehearsing for a joint concert with Tedburn Community Choir called Villages in Harmony – bringing together The Hatherleigh Silver Band under the musical direction of Matt Green, Tedburn St Mary Community Choir, Orchard Harmony from Whimple and the Marsh Green Melody Makers under the musical direction of Julia Green, in an evening celebrating the joy of music making. The concert will be at Exeter Cathedral. We're very excited to be playing there to all of our friends and also a new audience.
Don't miss this amazing evening of fantastic music with your very own Hatherleigh Silver Band filling Exeter Cathedral with sound.
Friday 23rd March 2018 at 7.30pm
Exeter Cathedral
Villages In Harmony
Tickets: Adults £10 / U16s £5

Available from: exeter-cathedral.cloudvenue.co.uk/villagesinharmony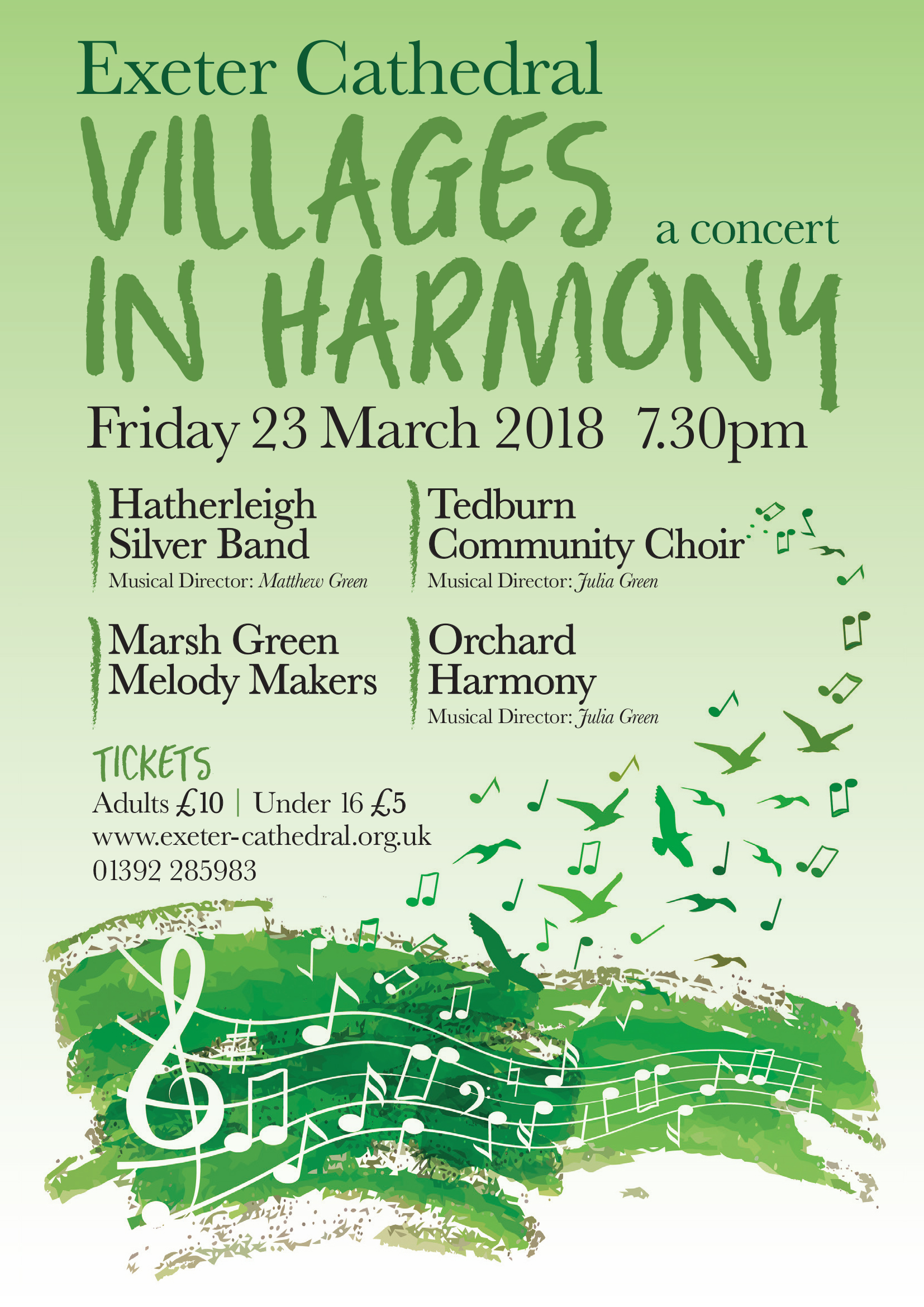 OUR NEW CD IS OUT!
Our new CD is amazing, even if we say so ourselves!
Just £10 for 16 fantastic tracks.
Call Robin on 01837 810678 to get your copy or ask any band member and they will gladly sell you one!
We are sure you will enjoy it.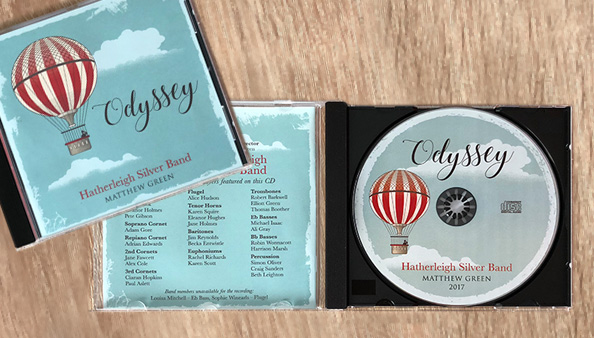 SWBBA 4th Section Winners
Hatherleigh Silver Band has done it again!
It's another first place in the 4th Section for the band at The South West Brass Band Contest in Torquay on the 4th November. This time we played 3rd, early in the morning, which does seem to be our optimum time to play! We played The Journal of Philaeas Fogg as our 'own choice' test piece and smashed it! We couldn't have played it any better and left the stage feeling extremely satisfied with our performance. Whatever the results were going to be, we knew we couldn't have done any more. The adjudicators agreed with us and made us the winners of the 4th Section. After coming second two years running, we were very pleased indeed.
The icing on the cake was the news that our Bass Section, consisting of Robin Wonnacott on Bb bass, Louisa Mitchell and Mike Isaacs on Eb Bass and our regular visiting band member Harrison Marsh on Bb, won Best Bass Section! So a double victory and two cups for us to display. As you can imagine we enjoyed celebrating well into the evening!